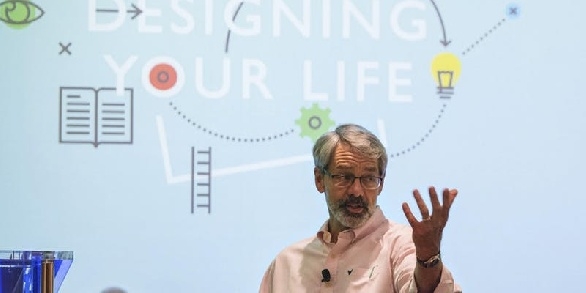 Great design is at the heart of why we love our favorite products. But what if we could use that same innovative design process to create a life we love too?
Join Dave Evans, cocreator of Designing Your Life and cofounder of the Stanford Life Design Lab, on August 3 at 7:30 pm and discover how to architect your personal road map to the life you've been longing for.
In just 90 minutes, you'll get an inside glimpse into the
New York Times
number-one best seller from the author himself, and see why the class Dave teaches at Stanford University is so wildly popular.
Learn how you can harness "design thinking," the time-tested process behind great product innovation,
to unlock a career and a life full of meaning, joy, and fulfillment.
__________
Before the event, please join us for a healthy, locally-sourced dinner at Kitchen Table
, where you'll find a variety of options to meet your dietary needs. Relax and enjoy your meal by our cozy fireplace, or dine al fresco on our patio beneath the canopy of redwoods.
Kitchen Table open for dinner: 5:30 - 7:30 pm
Event: 7:30 - 9:00 pm
__________
Want to stay a while? Enjoy a bit of R&R on our beautiful 1440 campus.
You can reserve your room here.
And coming October 25 - 27, 2019, Dave will lead Designing Your Life Retreat at 1440 Multiversity.

See how Designing Your Life is helping people all over the world become architects of their futures!
Register now.
__________
Dave Evans is cofounder of the Stanford Life Design Lab, an early Apple product leader, cofounder of Electronic Arts, and coauthor of the
New York Times
number-one best seller
Designing Your Life
. Having helped form corporate cultures at Apple and Electronic Arts, Dave now helps people build the architecture of a joyful, fulfilling life through design thinking.